Black Lives Matter: Movie Showing
Sunday, November 19, 2017 • 1 Kislev 5778
3:00 PM - 6:00 PM
CBH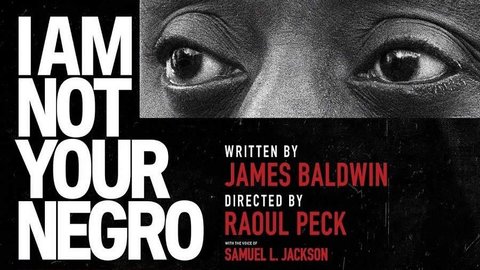 Showing of the documentary, "I Am Not Your Negro" by James Baldwin.
We will gather from 3-6pm, have some nosh on hand to eat during or after the film and have some time for formal and informal discussion afterward.
James Baldwin was a novelist, playwright, essayist and social critic. In this full length documentary, nominated for an Academy Award for Best Documentary Feature shown in major theaters throughout the US, Baldwin "offers crucial observations on American race relations--and a sobering reminder of how far we've yet to go." You will see actual footage of Baldwin in this one and a half hour film which is narrated by Samuel L. Jackson. According to the New York Times review, '''I Am Not Your Negro' Will Make You Rethink Race."
Community is invited.
Young people (perhaps not too young?) are welcome and the film is rated PG13.
View the trailer here: https://www.youtube.com/watch?v=rNUYdgIyaPM
Share Print Save To My Calendar
Thu, June 21 2018 8 Tammuz 5778